The field of life-science advances by the minute and the need for scholarly writing, up-to-standard medical content, and technical documents to hold up peer-reviews is far from writing essays.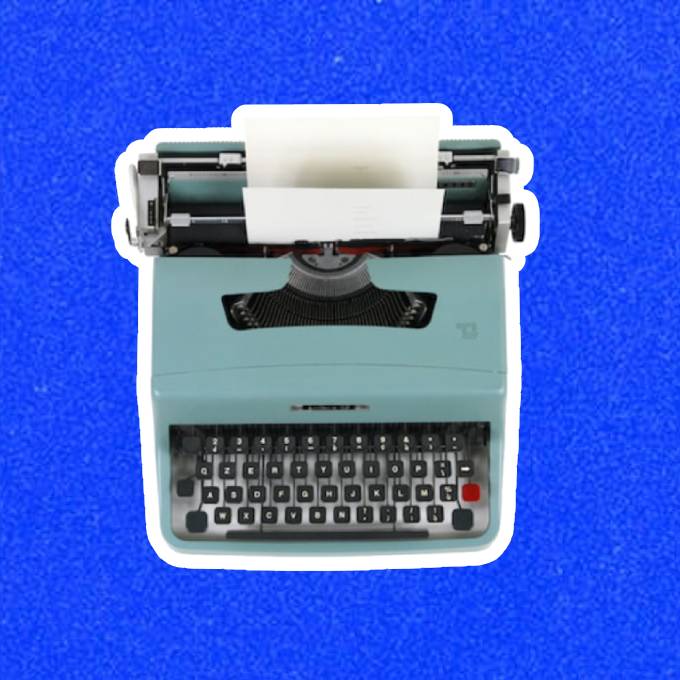 There is a growing pool of new knowledge and info, generated by the exponentially growing number of research initiatives, increasing clinical experience, testing new ideas and visions propelling the field forward. Biotech, Biostatistics, Neuroscience, Labs, Pharmaceutical companies, Clinical research, Clinical practice, new drugs, they all need sharp medical terminology and expert polishing.
It's crucial that important data and findings reach the right target audiences – from healthcare and science experts to consumers and patients.
Medical writers & complex information?
Medical writing is an esteemed occupation, which focuses exactly on the communication and sharing of medical information. Specialized medical writers help researchers wrap up how science improves disease treatments, sets outcomes of medical conditions, enhances health, and ultimately saves lives.
Medical writers combine their knowledge of Medicine and Science with academic writing skills to efficiently present medical information – in the form of adequate and well-structured materials.
In this guide, we provide more details on medical writing, what medical writers and editors write about, and what it takes to embark on this prestigious and lucrative task and career.
What is medical writing?
Medical writing is a diverse discipline that covers the growing need to distribute medical information about:
medical news;
findings from research trials;
new therapies and drugs;
healthcare devices, services, and products;
education or promotion of a health company or its products.
Medical writing involves creating precise scientific and medical materials of various types:
publications;
reports;
articles;
abstracts;
more comprehensive medical literature;
leaflets.
Considering the fact that medical and scientific innovations rise rapidy alongside the progress of tech and social media impact, medical information gets widespread in a range of formats:
traditional print publications;
digital publications;
presentations;
videos;
website content;
social media content.
What does a medical writer do?
Also known as a clinical writer, a medical writer is a specialized writer who specializes in producing high-quality, authentic, and accurate print or online medical information materials.
Medical writers work alongside healthcare professionals and science experts to create both pre-clinical and clinical-oriented documents from initiation to completion. They also contribute to content quality control – medical writers review:
data validity;
language format and appropriateness;
compliance with industry standards and guidelines.
Thus, the role of editors, as well
Medical writers are extremely valuable because they adopt the reader's point of view, while still holding the author's idea and voice. The job of a medical writer is crucial to transforming complex science into clear, yet engaging, high-impact info.
In addition, medical writers may often need to translate medical documentation, although medical translation is usually a separate specialization.
What does a medical writer do?
Medical writers' responsibilities include thoroughly researching a broad range of topics related to medical science issues and the healthcare industry. These medical writing demands involve:
Interviews with doctors and other medical experts and scientists about different procedures, types of treatments, trials, etc.
Composing a draft with specific key medical terms, references, and evidence to back them up.
Adding graphics if necessary to emphasize and support the text.
Taking responsibility for the format of the document, so it's suitable for respective audiences.
Proofreading, which is an immutable part of the process.
Finally, medical writers consult with a documentation specialist to categorize the completed material correctly.
Medical writers create a great deal of all the documents, contributions, and expertise found throughout the medical community. Examples of their work include:
abstracts for medical journals and conferences;
advertisements for drugs, medical equipment, devices, and more;
advisory summaries;
aid brochures for patients;
grant proposals;
health care policy materials;
medical education materials;
medical care books;
marketing materials;
newspaper and magazine articles;
poster materials;
regulatory documents;
slide presentations;
and so on.
What do medical writers write about?
Medical writers write medical documents on a variety of topics for different purposes and audiences. Following are the main and most common types of medical writing.
Medical publications
Medial publication writers work with clinicians and scientists to write and edit journal and magazine articles and manuscripts, including abstracts, case reports, etc. Medical publication also involves creating posters and presentations for medical meetings and conferences.
Medical research documents
The most common type of medical content. Medical writing experts write about clinical trial protocols, study reports, research proposals, compound descriptions, pre-clinical and clinical analyses, and more.
Medical education
Medical education writing targets different kinds of medical professionals – physicians, scientists, pharmacists, students, and so on, as well as patients.
Medical journalism
Medical journalism writing is mostly for the general public. This type of medical writing includes journalistic-style articles in non-technical language for newspapers and magazines that summarize the latest findings and discoveries in the medical field.
Medical marketing of healthcare products
Another type of content medical writers create is promotional literature – monographs, reviews, handouts, brochures, advertisements, training manuals, etc. describing new drugs, devices, and medical equipment.
Medical regulatory documents
Medical regulatory writing is technical writing and the most formal type of medical content. Medical writers generate subject narratives, pre-clinical and clinical summaries and overviews, efficacy summaries, safety reports, etc., that regulatory agencies use in the approval of new medical drugs and devices.
Medical writer qualifications & requirements:
Although there is no official course of entry into medical writing, there are still some specific standards for a competent medical writer.
Medical writers are not necessarily practicing medical professionals, but it's vital that they have a solid understanding of medicine and medical science.
An advanced degree, such as Ph.D., MD, or PharmD, alongside any experience in healthcare, biomedical science, or biotechnology are definitely an advantage.
Good medical writers also often have a flair for writing.
A bachelor's degree in writing, especially medical/health/science journalism, or a degree in English, also contributes to a smooth process of creating quality medical content.
In addition:
Extensive knowledge of biology, chemistry, and life sciences subjects is another important requirement.
Proficient digital literacy is mandatory.
Here is a review of some key skills a medical writer is expected to possess:
Acquaintance with medical and scientific terminology and concepts;
Strong writing skills;
Spelling, punctuation, grammar;
Conciseness and clarity;
Ability to write specific content for different target audiences;
Research skills;
Critical appraisal and fact-checking of medical and scientific literature and resources;
Interpretation of research information and statistics;
Analytical skills;
Visual presentation of data;
Understanding of ethical principles and legalities that refer to medical publication and communication.
How to write as a medical writer?
Medical content is a complex matter, so there are some steps to follow to create effective, informative, and impactful medical data materials.
Understand the Brief
Before medical writers start a new document, they first understand or determine themselves what its purpose will be. This way they prepare resources for research, define a timeline to follow, and a plan/template for the document.
Research and review data
An efficient process of gathering and reviewing information and data is crucial to write quality medical materials. Thus, medical writers create a strategy and schedule a time to search and analyze valuable literature and details to support the document.
Sometimes, the research process involves discussions with clinicians and scientists who determine the subject of the document and provide the essential information to be included.
Compile the document
After a detailed and precise research process, a medical writer creates a draft. They combine writing skills with medical and scientific knowledge and generate authentic, correct, and current content, representing discoveries, theories, ideas, aims, solutions, and so on.
Check for accuracy
Once the medical writer finishes the entire document, the next step is to inspect and evaluate the content. A thorough "self-review" is necessary, but a further quality and verity check is usually a responsibility of a senior medical writer and subject-matter expert – a medical doctor or scientist, or another healthcare professional.
Format and edit
Formatting and editing are crucial to the quality and validity of any official document.
So, another task of medical writers is to make sure the document format is in order. This means they check and fix if needed:
text font and size consistency
headers and footers
lines and paragraph spacing
margins
page numbers, and so on.
Medical writers also proofread and edit the document. They check:
the language (US or British English)
punctuation
spelling
grammar, including correct use of tense
style,
and correct any errors.
The end goal is to create a presentable and acceptable document.
Get approval and sign-off
Finally, the document is ready for publishing once it gets approved and a sign-off from a designated approver – an in-house or external expert. So, medical writers send their materials to get consent for print.
How to learn and become a medical writer?
With that said, a career as a medical writer seems to require hard work, dedication, and patience.
It usually takes (five to six) years of full-time education to get a master's degree in the field of healthcare or medical science.
In the meantime, it's possible to increase your medical writing experience in several ways:
Sign up for a course like the expert one from Alex Evans, PharmD, MBA at Udemy.com.
Self-study and train at home.
Intern at a medical communications firm.
Go ahead and build an outstanding column for your chosen medical site.
Access, know, understand
General resources for creating quality, accurate and up-to-date medical content are:
Medical Writer Career Information;
NCBI;
Any medical books for medical education.
Medical writing, final words
Medical writing is a challenging, yet inspiring and rewarding career, with many opportunities for growth.
To become a medical writer requires a thorough knowledge of medical science, alongside strong writing skills. Still, anyone who is curious and motivated enough can transform themselves into a capable professional medical writer.