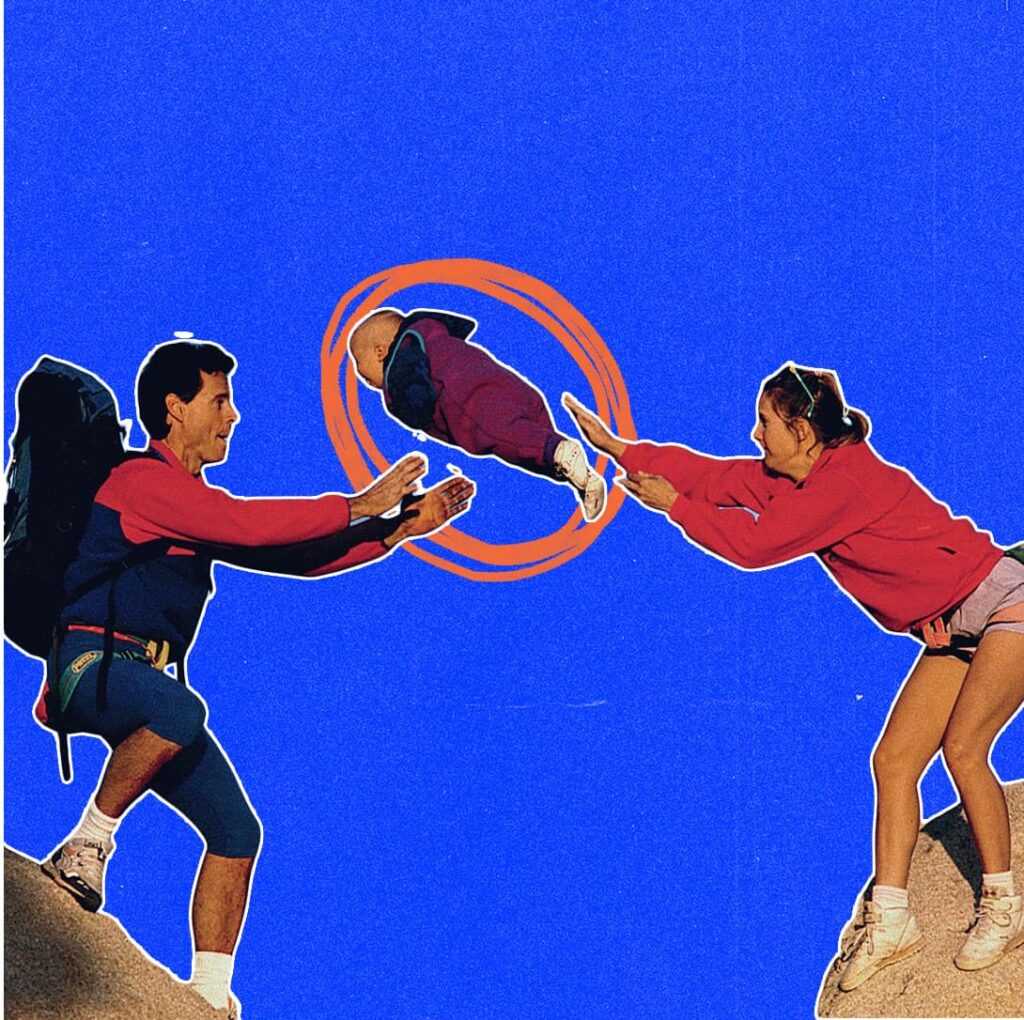 Patagonia advertising is… well, genious.
The sustainable clothing brand that knows a thing or two about advertising .
You've heard of them before. Or, at least, you've seen a grey-vest-wearing stockbroker on TV.
Yeah. Those grey vests, they're from Patagonia.
Why do stockbrokers wear them? Beats me.
Patagonia does little marketing to sell its grey vests, climbing gear, jackets, or whatever product they make. Patagonia advertising isn't really advertising.
Yet, somehow… Patagonia has made over a billion dollars.
That's a lot of cash for a company whose main goal is to make clothes that last a lifetime.
There must be something about the Patagonia marketing strategy that makes people become life-long customers.
Even though the company runs very few ads, their "Don't buy this jacket." and other campaigns have performed outlandishly.
Their no-marketing marketing approach works, but why?
First off, Patagonia advertisements use real-life customers.
Early on, Patagonia's founder, Yvon Chouinard realized that stock, cookie-cutter photos don't make people fall head over heels for a product. Or an idea for that matter.
In fact, I believe Shutterstock should be banned as it has contributed to brands looking and feeling sterile most than any other company, but that's beyond the point.
The point is that Patagonia knows this too.
That's why around thirty years ago, they started asking customers to submit their own photos wearing Patagonia products.
It changed how they market products forever.
You've seen the flying Patagonia baby. Taken more than 25 years ago, it's still one of the best active lifestyle photos ever taken.
Zero marketers were involved in the campaign.
Yet, some twenty-five years later it still works.
But Patagonia's marketing strategy goes beyond just using real photos.
Patagonia advertising campaigns are always spot on.
There's one major point that we can't overlook when it comes to why their marketing strategy works.
Patagonia knows its customers.
In fact, they know them so well, they can say what makes their hearts beat.
For example, let's explore the "Don't buy this jacket" ad.
In all fairness, it's an anti-ad. While the title is catchy, Patagonia proceeded to un-sell its product in the copy as well.
As a green brand, they made it clear how much waste, pollution, and resources go into making one of their best sellers.
Not only that, they prompted customers to try and repair their current jackets before purchasing a new one. And while we're on the topic of "repair, not replace"…
Patagonia goes above and beyond and that's their competitive advantage.
As a company, Patagonia not only promotes repairing clothes, they've set up a whole warehouse with workers who repair Patagonia products for free. You just have to mail it.
Furthermore, they regularly host free events teaching people how to repair their own clothes, even providing what's needed for you to use.
As a sustainability promoter, Patagonia is walking the walk.
Whatever business decision they make, they place sustainability first.
Furthermore, their true power comes from admitting that they aren't perfect. In their 'Story' Patagonia boldly embraces all the wrong things they've done through the years.
Let's take for example climbing pitons.
A Piton is a piece of climbing equipment hammered in between rock cracks to secure climbers.
There's one problem though. The repeated hammering would completely destroy these otherwise unmovable giants.
At the time, Patagonia was the biggest maker of climbing pitons in the US. They contributed a significant chunk of the destruction.
Unlike most brands, they didn't ignore their mistakes. Patagonia single-handedly killed the piton market.
How?
They invented aluminum climbing chocks.
In 1972, Patagonia's co-founder introduced aluminium chocks. Instead of being hammered, were wedged between rocks.
Chocks were not an amateurs' equipment. They were new, experimental, and climbers were reluctant to use them at first.
Introducing Doug Robinson long-form content marketing.
When you think of long-form content marketing, a Sierra-native climber is the last thing that pops up in your mind.
But Doug Robinson is the person who skyrocketed aluminum chocks into stardom.
He wrote a 14-page essay on how to use chocks. Who said long-form doesn't work?!
Two weeks after the essay got out, chocks were out of stock. People bought them faster than Patagonia produced them.
Essays are still a vital part of Patagonia's marketing strategy. A company that has made over a billion in sales because of its nature-first approach is employing long-form contant all throughout its marketing.
Finally, Patagonia's product is really that good.
I've written before on the importance of a brand promise. It gives a heartbeat to a company.
Patagonia's brand promise is simple.
"We make high-quality products that are built to last and be repaired. Because that's the responsible thing to do."
While their products are on the higher end of the price range, you can easily get a lifetime worth of wear from a Patagonia product.
Yes, in fifteen years it won't look brand new. Yet, it'd still be a t-shirt that you can run or mow the lawn or go on a climb in.
If there's one thing that you could take away from Patagonia as a brand it's staying true to your customers.
It's okay to stand by your beliefs. Yes, you may lose some business, but in the long term, brands are like human beings. They change, believe, idealize, and sometimes go in the wrong direction.
Patagonia understands this. It's what they've always done. Embracing their wrongs and finding a solution.
They're not for everyone and that's okay.
It's a billion dollars okay.
***
👋 Hey! I'd like to introduce Electric.
It's my (still tiny) newsletter where I help marketers and creators, like you, grow with kick-ass marketing from around the world.
Want to help grow it? Come in.