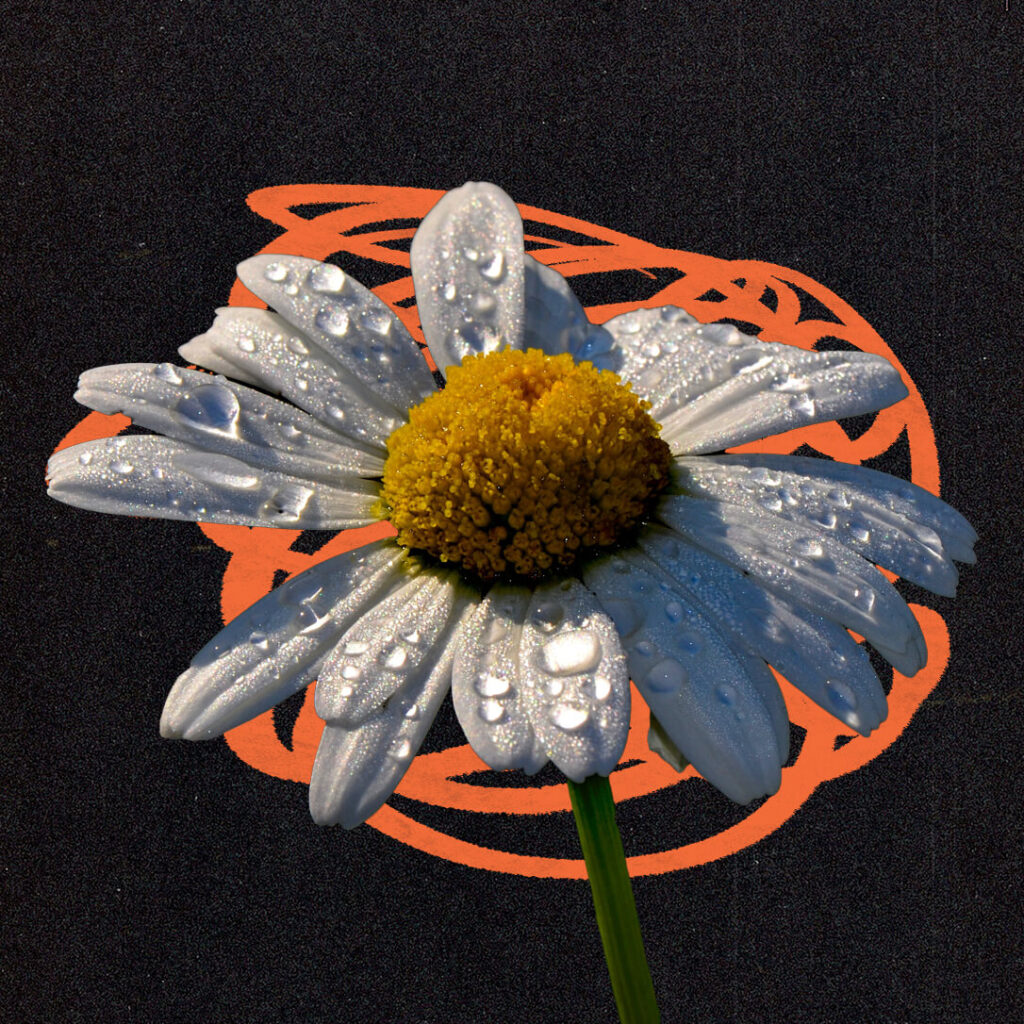 I've been exploring the depths of UX copywriting in past few months.
While it may seem a bit boring, and what most copywriters may define as "easy", UX copy is a branch of copywriting as vast as copywriting itself.
In this guide I'll try my best to concisely sum up everything I know about UX copywriting, why it's important, and how it can help you build better, more human products.
So, first things first…
What is UX copywriting?
UX writing is a field of copywriting that aims to craft clear, concise, and most importantly, useful copy. You can see bad user experience copy when you're confused about which button you have to press, or when you're afraid to follow a link because you may get charged, for example.
However, good UX copy is almost always invisible.
There's a reason for this. UX copywriters don't think as most copywriters do. When you write copy for user experience your goal isn't to market a product, it's to help clients, customers, and users of your app, platform or website accomplish a certain action.
What UX copywriters do
Short answer: UX writers work exclusively on identifying where the user is, what are the next steps they should take, and how to make it crystal clear for that user.
The long version: Most copywriters tend to work after the design is ready.
This is a mistake for most projects, but when you're writing for user experience this is outright wrong.
UX copywriters work tightly with user experience teams and product designers and are even involved throughout the various design stages.
If you're a UX designer feeling like you're lacking that extra copy punch, consider walking a copywriter throughout the whole process – from beginning to where you're right now. Don't just share a Figma file.
With that said, answering the question of what is a UX writer isn't straightforward.
Like most ink-slinging professionals out there, they wear many hats. And even though your manager may not like the fact they have to cough the extra dough to hire a UX copywriter they may have to.
Angie from marketing just won't cut it.
The skillset needed to craft good UX copy includes understanding of design and usability, wireframing, and interface. You also have to understand how to communicate with the user's rational mind.
So, what's the difference between UX, copywriting, content strategy?
Most companies tend to overlap this bit. Understandably, most companies are looking for unicorns that can do multiple different things.
UX writers use simple words. They're product-oriented and they're dependable on designers and the UX team.
Copywriters have the freedom to use pretty words to sell products. They can work alone, but more often they collaborate with different teams throughout the marketing department.
Content strategists ideally shouldn't even write copy. They establish and leverage systems and strategies. They also have a team of copywriters and designers that help them accomplish their goals.
UX copy vs. microcopy
Microcopy is a category of UX copywriting. UX writing is pretty narrow and the focus is a mix of the user journey and the product.
Microcopy is everything you read on CTA's, instructions, buttons, error and configuration messages, privacy, loading screen, and even 404 pages.
UX copywriting can help you build a better product.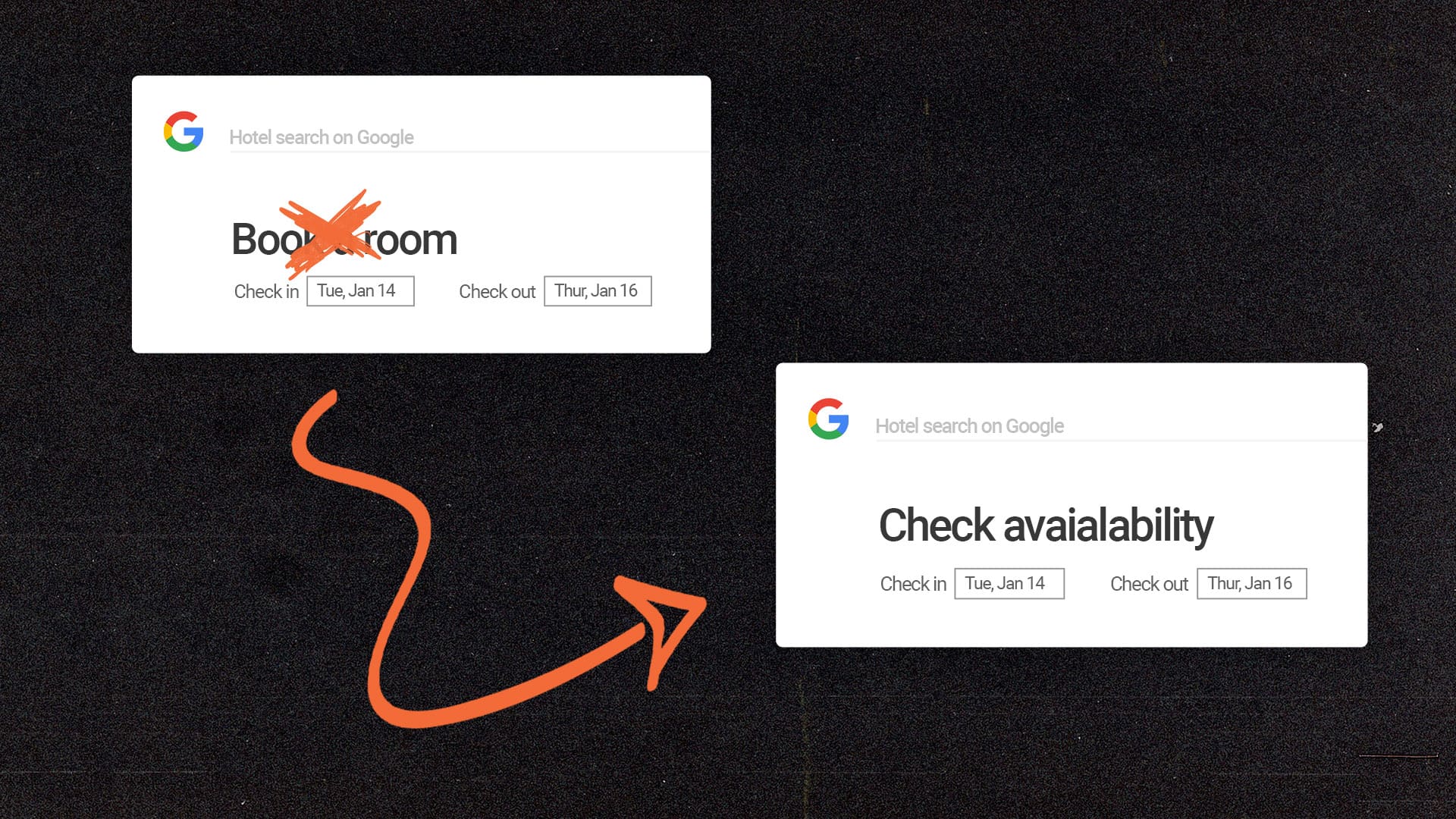 Employing UX writing best practices can help you build products that are more human-oriented and less confusing.
All too often managers get into numbers and conversion, but they miss quite obvious concerns users have.
UX copy can help with pinpointing those problems and fixing them before whatever you're building goes live.
Let's take for example Google and how they increased hotel bookings for their "Find a hotel on Google" feature.
Maggie Stanphill (senior UX copywriter at Google) shared in 2017 how they increased engagement rate by whooping 17% by simply making the copy on the button less committing.
They changed "Book a room" to the less commital "Check availability". If you really think about it, most users aren't exactly ready to spend money on booking a room straight from the results page. They're still researching prices and availability.
Google made their product human-centered by understanding what users were looking for.
The 8 rules for writing good UX copy.
Below I'll list eight things that helped me write UX copy so good that's nearly invisible. I've employed them on three different projects so far and I can vouch for them making the whole process seamless.
1. Start with solid research.
There's a pretty good chance the UX design team you work with has already researched competitors and how people expect to interact with the app or digital product you're building.

That's fine. But what I would always do is sit down and play around with the software for a couple of hours. Think of yourself as a customer and try not to examine the copy yet. Try to navigate through the app without actively thinking about testing and rather just use it.

Once you feel stuck, note it down. Here's an example of how you can do it better.
​​​​2. Don't let users make a mistake.
This may sound simple, but it does take that extra amount of attention to detail.

To explain it simply, don't say "Sign up" when you can say "Register". The first one is too similar to "Sign in".
​​3. Focus on clear, concise, and USEFUL.
When a user encounters an error, for example, they haven't put in the right password, don't just say "There was a mistake". Explain that the password is wrong and then give them the opportunity to reset it.
4. Throw professional jargon in the bin.
No one knows what's an IP address. Why? Because IP may mean 'Internet Protocol' but it also stands for 'Intelectual Property', 'Image Processing', and 'Instruction Pointer'.

See!? There are way too many ways to interpret this and good UX copy needs to be understandable by people who use computers only occasionally.
​​5. Be consistent.
This is simple. If you use "Next" for one button, don't use "Proceed" on the next screen.​
​6. Keep copy easily translatable.
Always assume that your app or whatever software you're building will be used by non-native English speakers. Now, if your app is in any other language you can skip this point.

But for English copy, make sure you stick to common, easy-to-understand words.
7. Try to encourage users.
Don't misuse placeholder text. It's there to encourage users to take an action, especially if they aren't sure what they should do.

Take Tinder for example.
When you haven't chatted with someone but you're matched, Tinder shows a pretty cool message – "Give them a compliment and watch what happens."​​​​
8. Limit user fear.
I touched on this a few times in the lines above. If there's one thing that makes me hate an experience is not knowing when I might get charged.

Netflix and Spotify both do a tremendous job in reassuring clients that charges occur only after the trial period ends. Try to limit user fear at any points where an action may be irreversible or it would take the user days to reverse.

How you do that? By overcommunicating and explaining everything that must be explained.​​​​​
The takeaway?
I'm pretty bad at ending articles, so if there's one thing that I must stress, it's to understand your role in the project, do your research, and base everything you do on the eight rules above, especially if you aren't hiring a professional UX writer.
If you do decide to splash the extra benjamins on a copywriter, let's have a coffee over Zoom.
***
👋 Hey! I'd like to introduce Electric.
It's my (still tiny) newsletter where I help marketers and creators, like you, grow with kick-ass marketing from around the world.
Want to help grow it? Come in.